China Household Appliances and Consumer Electronics Expo 2021
China Household Appliances and Consumer Electronics Expo (referred to as AWE) is sponsored by the China Household Appliances Association.
The display includes traditional household appliances, audio-visual, digital, communications, smart home and other consumer electronics and smart applications. It is one of the three major household appliances and consumer electronics exhibitions in the world.
Over the past 40 years of reform and opening up, relying on wisdom and struggle, China's home appliance and consumer electronics industry has made brilliant achievements that have attracted worldwide attention, ranking first in manufacturing scale and trade volume in the world, and providing rich and high-quality products for global consumers.
Relying on the rapid development of China's home appliance industry, AWE has also grown into the world's top comprehensive professional display platform in the field of home appliances and consumer electronics.
AI has read all about Wisdom Life in the first exhibition. The theme of this AWE is "Wisdom Life on AI". The subtext of this theme is self-evident: artificial intelligence is moving from theory to reality.
As one of the display platforms for bringing together all the most cutting-edge technologies in the world, the new products displayed by AWE2019 include a large number of latest achievements of the deep integration of cutting-edge technologies such as artificial intelligence, mobile Internet, Internet of things, cloud computing and big data with household appliances and consumer electronics industry. these innovative products are through the application of intelligent technologies such as artificial intelligence, big data, biometrics, etc.
Bring people a new and better intelligent life experience and intelligent life style.
While displaying a dizzying array of new products and technologies, AWE has also created a platform for the home appliance and consumer electronics industry and cross-industry elites to collide ideas, exchange views, discover business opportunities and discuss cooperation.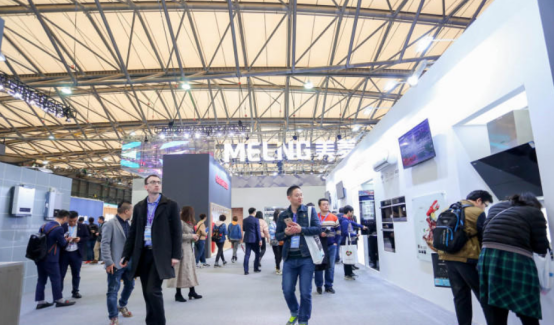 For brand enterprises, the value of AWE is not only limited to the brand and product display, but also to narrow the distance with consumers, communicate and interact with consumers, and guide consumers to accept new technologies and corporate brand ideas.
As the best window to gain insight into the preferences of Chinese consumers and the development trend of household appliances and consumer electronics in China.
Chinese household appliances, which are already the largest in the global industry, are generally recognized and praised by overseas consumers by virtue of their excellent quality and excellent performance, while AWE is one of the best platforms for Chinese local enterprises to show innovative achievements to overseas markets, output high-quality products and spread the brand concept of Chinese enterprises.
AWE is committed to promoting the integration and in-depth application of emerging technologies such as home appliances and the Internet of things and artificial intelligence, and guiding a new intelligent lifestyle; AWE will also accelerate the intelligent and digital upgrading and transformation of the industry, and promote the high-quality development of the industry!
Previous Page